Another tag, as promised! Actually, two. Because they are so fun. ☺️ This I was tagged by Cassidy Gregson, who has a beautiful website that you must check out!
I hope you're all having an amazing week and that you enjoy this post as we dive into the questions!
---
Liebster Award Rules:
Thank the blogger who nominated you and give a link to their blog
Answer 11 questions that blogger gives you
Give 11 random facts about yourself
Nominate 5-11 other blogs that have less than 200 followers
Let those bloggers know you've nominated them
Give them 11 questions to answer
Thank you so much for tagging me, Cassidy!! All you readers can find her pretty blog here.
Liebster Questions:
1. What was that one book that really got you into reading?
Hmm, I'm not really sure if it was just one book. I think I loved reading ever since I was eight, but I'm not exactly sure. Although the Mandie series books by Lois Gladys Leppard were one of the earliest books I read.
2. What's your favourite genre to read and to write in, if they're different?
I LOVE reading historical fiction, because it's so interesting to learn history in a… fun way, I suppose. To write in? Honestly, I haven't found my niche yet, so I'm not completely sure. But maybe contemporary? I'm still figuring that out.
3. If you could spend the afternoon with one author, who would it be?
Can I pick three? I know you said one, but you meant three, right? 😉 Okay, lets see…
Elizabeth George Speare, Christopher Paul Curtis, and Eloise Jarvis McGraw.
4. What's your favourite season?
*laughs maniacally*
Here are some pictures to give you an idea…
(All photos taken from Pexels)
Isn't it all so gorgeous!? I absolutely love it.
5. How long have you been writing and blogging?
I started my very first blog four years ago, when I was… twelve. Wow. I just went on that old blog and it's so crazy! We grow so much in so few years. For those of you starting out with a new blog, keep going! You got this!
6. If you could have a tea party with three fictional characters, who would they be?
Sybil Crawley, from Downton Abbey. She's so nice.
Who else? Hmm… Lucy Pevensie, because she, also, is super nice! And she's always so sweet. Thirdly, I would have to go with… uh… maybe Anne of Green Gables, just to spice us all up a little.
7. Paperback or hardcover books and why?
Paperback. Not sure why, though. I mean, I do like hardcover, too, but I guess not as much.
8. Do you have any pets?
Heh… heh… um, well… We used to have chickens, a faithful dog, bunnies, and cats. Now we have fish. Y'know, fish sure are a lot of work. I don't think we can handle them all. Whew! *wipes brow*
9. Do you play any instruments?
I do, actually! I play piano, flute, and guitar. (Piano is my main instrument though.)
10. Beaches or forests?
If you scroll up to question #4, I think you'll get your answer. 😉
11. What are your favourite kinds of animals?
Ohmyword lions! 100%
Well, ok 99.9%. The remaining percentage goes to wolves, who are also pretty awesome. (Lions still win, though, in my opinion.)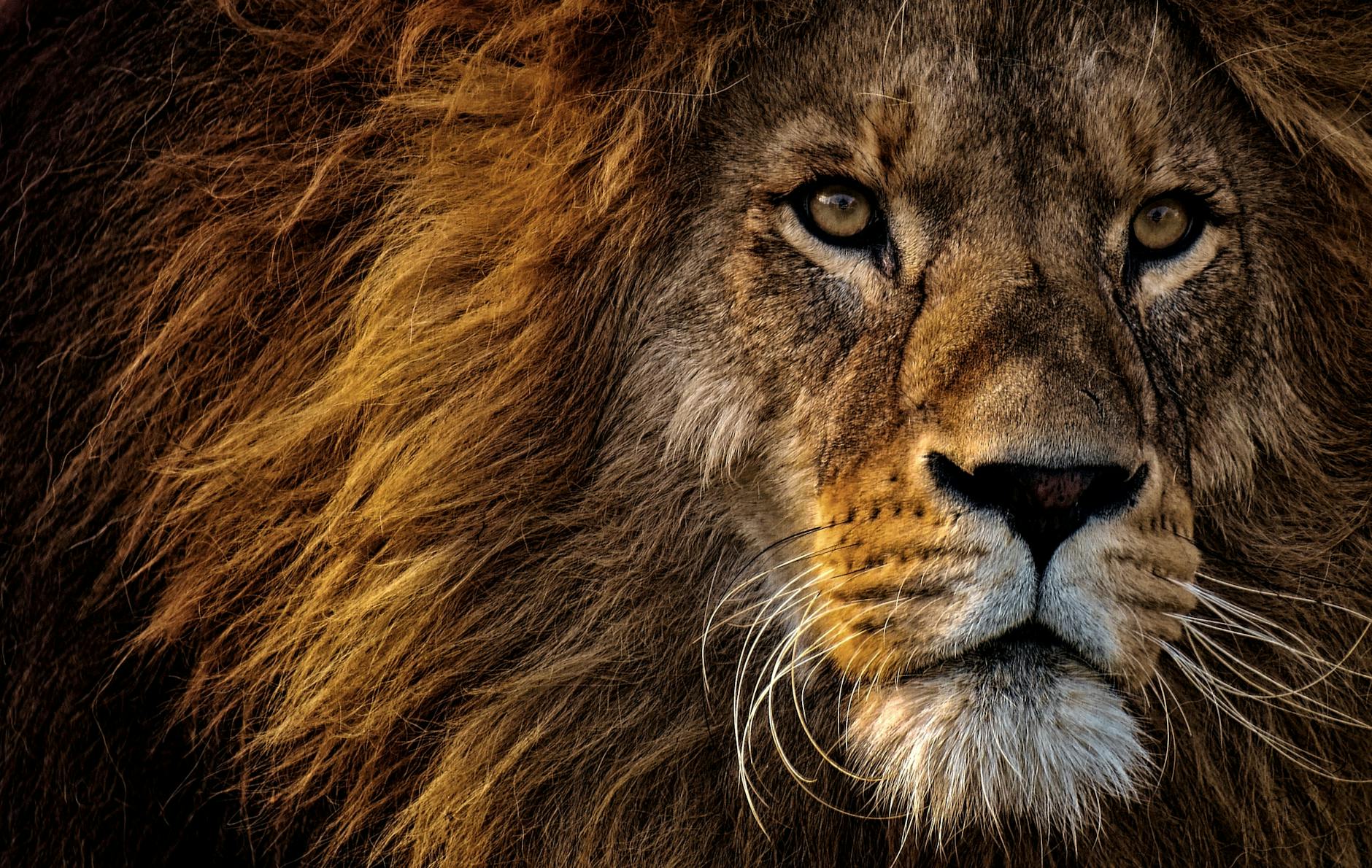 Eleven Random Facts About Me:
Whenever I copy and paste questions from someone's blog to answer, I almost always have to change "favorite" to "favourite" because of the red dots underneath, from my Canadian computer. 😂
I actually don't mind mathematics in school all that much. Last year it was my favourite class.
I do not drink NEAR enough water. Ever.
The case on my phone is a picture of a lion.
Listening to music while doing the dishes makes me almost, almost want to do more dishes. Depends on the music.
I hope to travel the entire world someday, and I'd start with Mexico
I skipped grade one. Not because I was smart, though. (I'm not really sure why.)
I went to public school for grades 2-4
Then I went to homeschool
Then I went to high school for part of grade 10 and part of grade 11
And now I'm back to homeschool! (There was a lot of moving around!)
---
Rules:
Make sure you thank the blogger who nominated you and include a link to their blog. (Again, thanks, Cassidy! ❤️)
Answer all of the following questions.
Include the blog tag graphic and these rules on your post.
Nominate 3 or more bloggers at the bottom of your post, including their name and their blog's link.
Questions:
1. What are 1-3 of your favourite books of all time?
Ahhh noooooooo!
Um… I don't really have favourites, because they are all super awesome. But we'll go with: The Hunger Games by Suzanne Collins (only the first one, though), Holes by Louis Sachar, and… (Why is it that whenever you're asked these questions, your mind goes completely blank!?) The Benedict Society by Trenton Lee Stewart.
2. What are 1-3 of your favourite authors of all time?
Let's go with Sarah Sundin.
3. Who is your favourite female character from a book?
I am so incredibly blank. Maybe Katniss Everdeen, because I admire some of her traits (while others I can't stand, haha).
4. Who is your favourite male character from a book?
Will from The Ranger's Apprentice! Or Wyatt, Adler and Clay from Sarah Sundin's Sunrise at Normandy series. Or Zero from Holes. Seriously, guys, I can't narrow these down. I could go on forever!
5. What's your favourite fictional world?
Narnia is amazing. It's beautiful, and winter, and there are lions. I don't think anything else can live up to that!
6. What book has your favourite book cover?
Yup, we're going with three. 😉
7. What's your favourite book-to-movie adaptation?
Flipped and Holes both were amazingly accurate!
8. If you could make any book into a movie, which would it be?
Dreamlander, by K. M. Weiland.
9. What was your favourite childhood book?
I'm pretty sure it would be the Mandie series or Geronimo Stilton.
10. Fantasy or Sci-fi (or neither)?
Probably Fantasy. I don't really enjoy Sci-Fi as much.
Nominees:
Hannah M. @ Tiny Town Stories
Norlene @ Brightness || Reflecting His Light
Maya Joelle @ Maya Joelle
Kristianne Hassman @ Circle of Quiet
Eden @ The Happy Hedgehog
New Liebster Award Questions:
Would you rather be a lion tamer or a sword swallower?
When you look at a map, which part draws your eye?
Do any of your characters in your work-in-progress annoy you?
What book are you reading at the moment?
What job could you actually enjoy but never thought about doing before?
What is one book you never finished reading?
Would you rather take archery lessons from Katniss Everdeen, Halt O'Carrick, or Robin Hood?
Do you prefer hoodies or t-shirts? (If temperature didn't matter.)
Have you ever had a nickname? If you did, what was it?
Do you prefer writing full-length novels or short stories?
Would you rather tread water for half an hour or ski down the same hill for an entire day?
Questions for The Bookish Blogger Tag:
What are 1-3 of your favorite books of all time?
What are 1-3 of your favorite authors of all time?
Who is your favorite female character from a book?
Who is your favorite male character from a book?
What's your favorite fictional world?
What book has your favorite book cover?
What's your favorite book-to-movie adaptation?
If you could make any book into a movie, which would it be?
What was your favorite childhood book?
Fantasy or Sci-fi (or neither)?
Those are super fun tags! It was interesting to do the Bookish Blogger Tag, since I've never done it before. Although, beware, the questions are pretty tricky! Whenever it comes to books, I can never make up my mind.
Well, that's it for today! And, if you are reading this, consider yourself tagged! I'm not kidding! Answer my questions, because I wanna know your answers. 😉 Have fun with it!
Until we meet again!
Alabama Rose